Come and play in the air with our tree climbing course and our zip line!
Ideal activity for 4-14 year olds.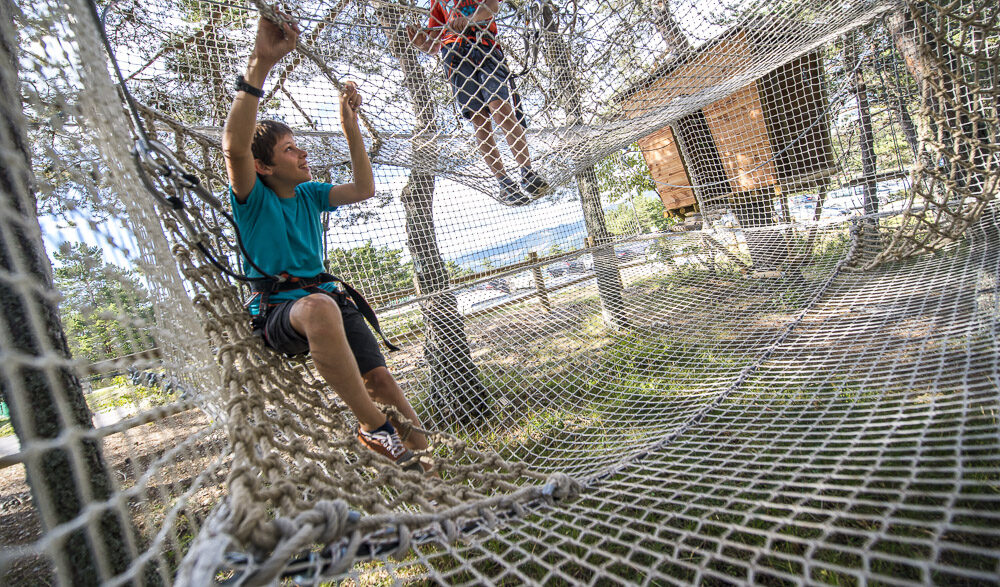 Parcours idéal pour se familiariser avec les activités en hauteur et s'initier progressivement aux sensations du vide et de la vitesse de la tyrolienne !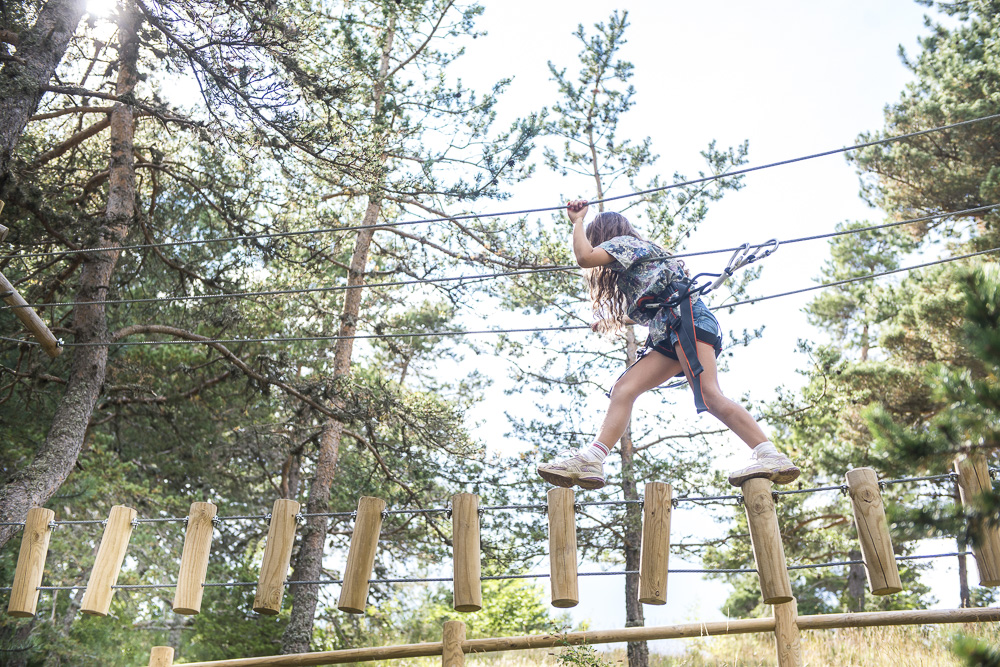 Idéal pour les 4 à 14 ans.
> Parcours Accro'cabana
1 parcours avec 1 descente en tyrolienne : 11,50 €
Durant tout le long du parcours une ligne de vie continue accompagne votre enfant, vous pourrez le suivre facilement au sol.
> Tyrolienne seule
1 descente : 3,20 €
3 descentes : 7,50 €