Come and play in the air with our tree climbing course !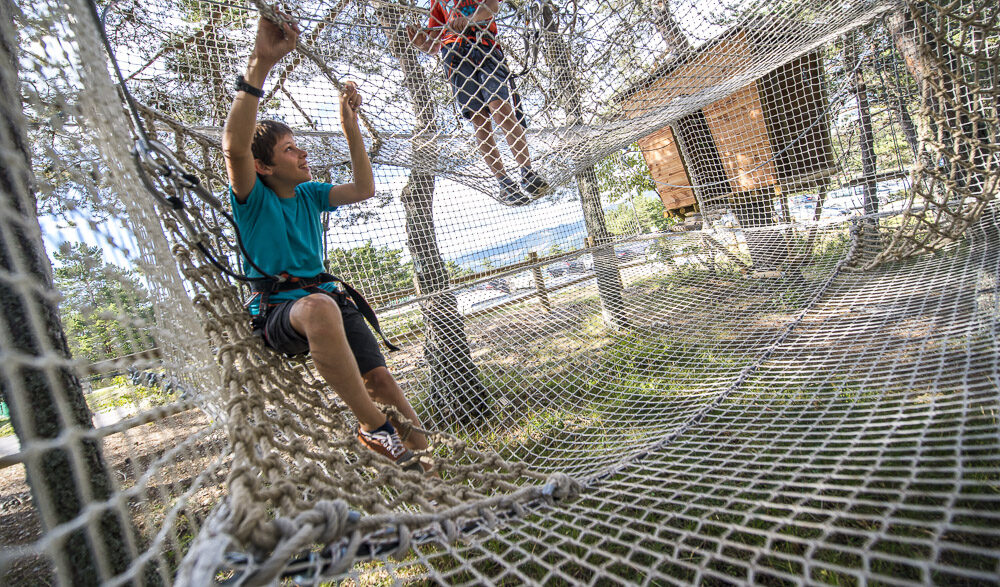 A leisure park suspended in the trees, in the heart of the Grand Echaillon forest, without a harness, and more respectful of the growth and proper development of trees.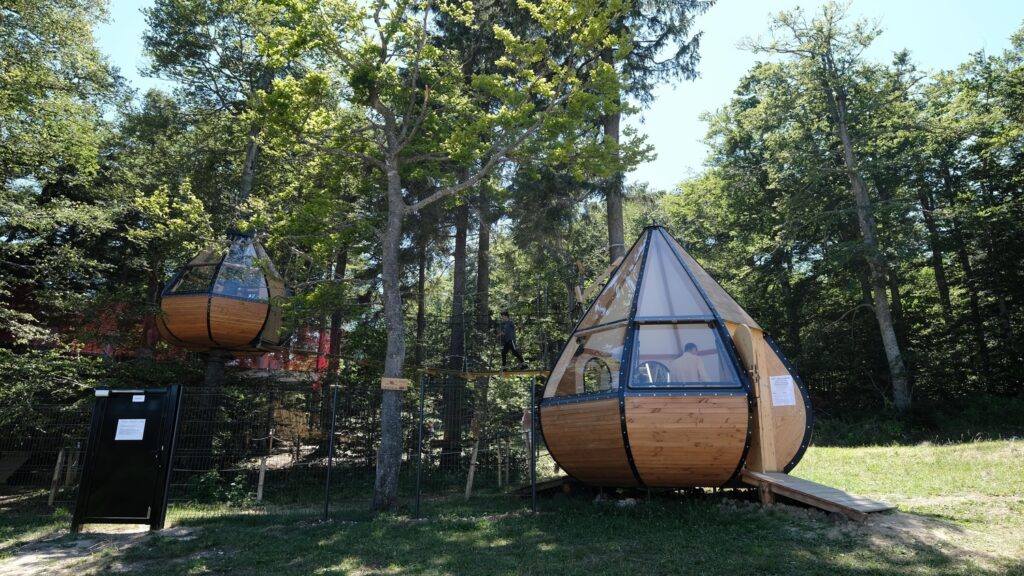 From 3 years old and no age limit!
> Two "KIDS" courses
Equipped with 11 fun workshops to climb from tree to tree (1m from the ground).
> Two large "Sea of Nets"
Between 3 and 7 m from the ground.
> A "Goutte Perce" hut, a "Pirate ship and its watchtower"
At a height of 8 metres, slides and many other surprises…
Open every day from 10am to 5pm during school holidays and from Wednesday to Sunday the rest of the time.
> Rates :
Admission valid for 2 hours in July and August and for half a day (morning or afternoon) the rest of the year.
– Children and young people from 3 to 18 years old : 12 €
– Adult accompanying children from 3 to 10 years old : 6 €
– Family Pack ( 2 Adults + 2 Children ) : 33 € (+ 10 € per additional child)
– Season Pack : 95 € (valid for 1 person from date to date (12 months) during the Park's opening periods)
– Groups of 10 or more children (from 3 to 18 years old) : 11 € per child and free for the adults supervising them (we recommend 1 adult for 3 children) in one payment.
For more informations : click here !
> New !
Come and discover our new Accro Kid Park on the Font d'Urle site. Your children will be happy to be able to climb and climb in height in complete safety !
This is a course without a harness (more freedom of movement) suitable for younger children (4-14 years). Older children can still come along to share in the fun!
This course is made up of 2 seas of nets (large areas of nets with balls), slides to go down, huts and different original passages to link the different elements!
> A change of scenery guaranteed in a forest atmosphere!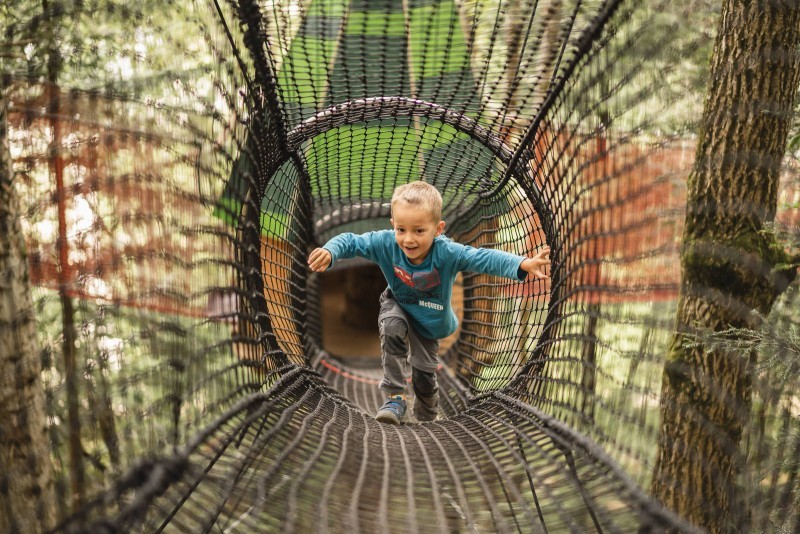 > Rates :
Unlimited access (under 14s) : 8 €
Per accompanying person (+ 14 years): 4 €
Tribe pack (2 adults/2 children): 20 €
The ideal course to familiarise yourself with activities at height and to gradually introduce yourself to the sensations of the void and the speed of the zip line!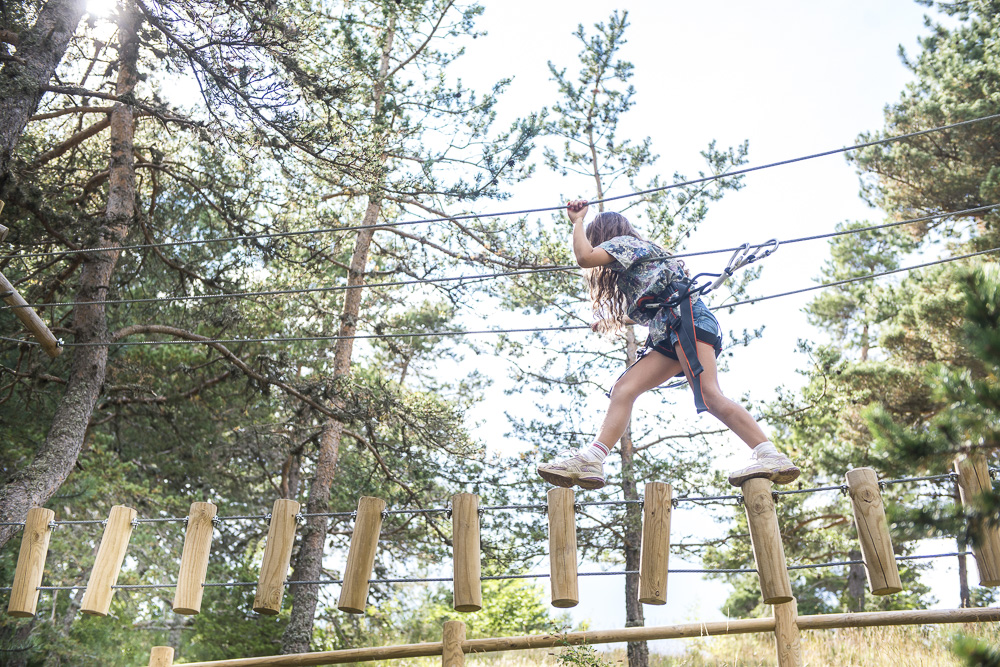 Ideal for 4 to 14 year olds.
> Accro'cabana course
1 course with 1 zip line descent: €11.50
Throughout the course, a continuous lifeline accompanies your child, so you can easily follow him/her on the ground.
> Tyrolean traverse only
1 descent: €3.20
3 descents : €7.50