Follow a course in nature. As in golf, the aim is to put a disc in a basket in the shortest possible time!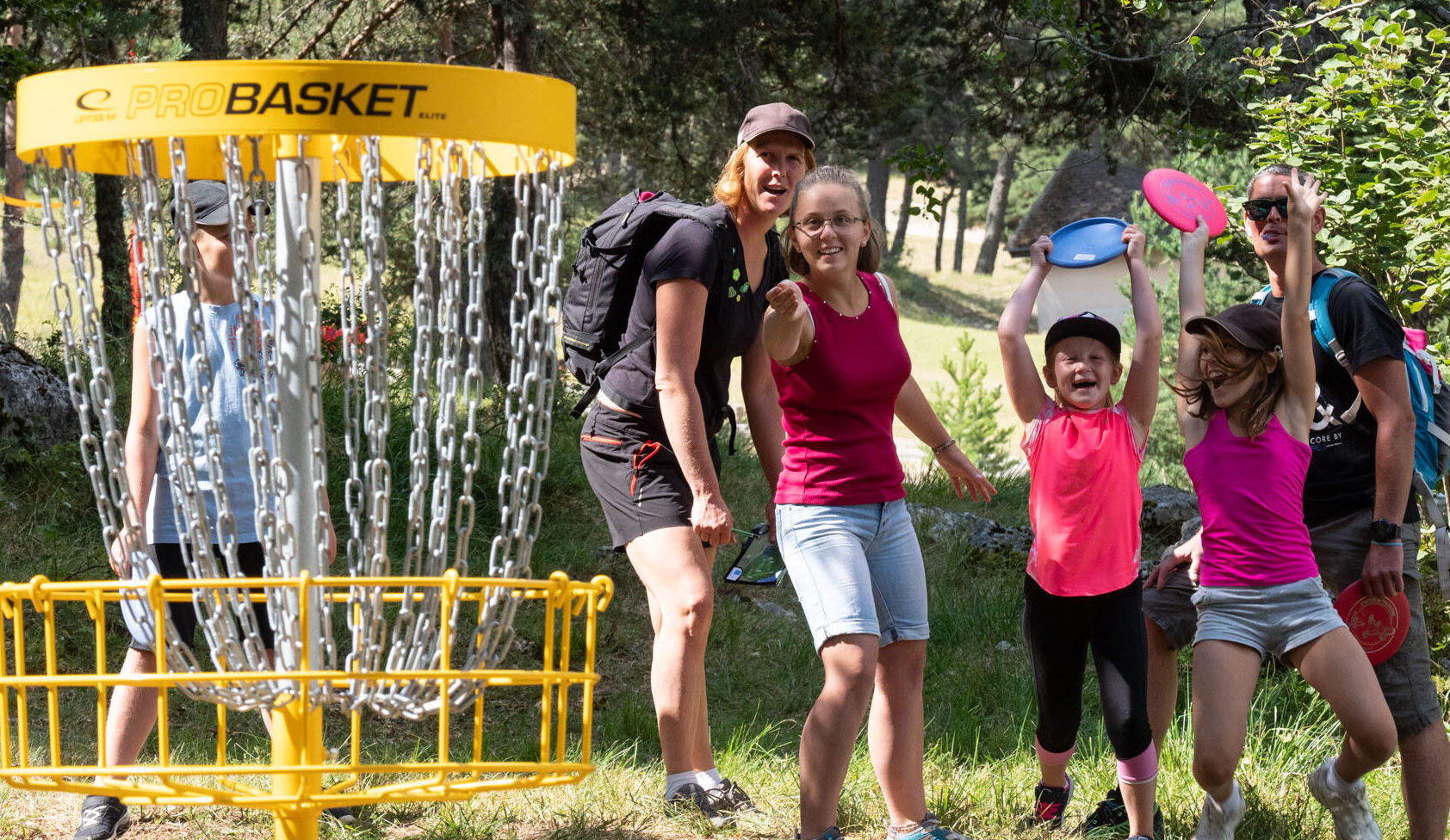 > A partir de 6 ans.
Suivez un parcours accessible et familial dans la nature !
Venez marquer des points en lançant un disque dans une corbeille !
> 1 parcours : 5 €