Fun and accessible activity, go down the slopes of the Col de Rousset on a sledge alone (+ 1m30 and + 8 years old) or in duo (1 child from 4 to 8 years old and 105 cm minimum + 1 person over 15)!
From 6 € per ride
Sensations guaranteed!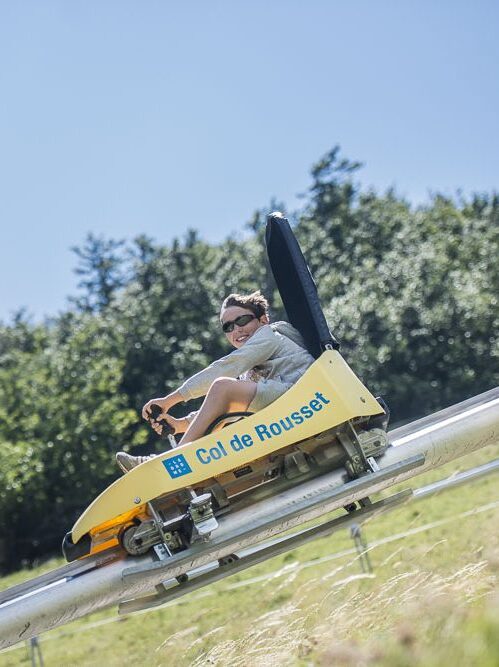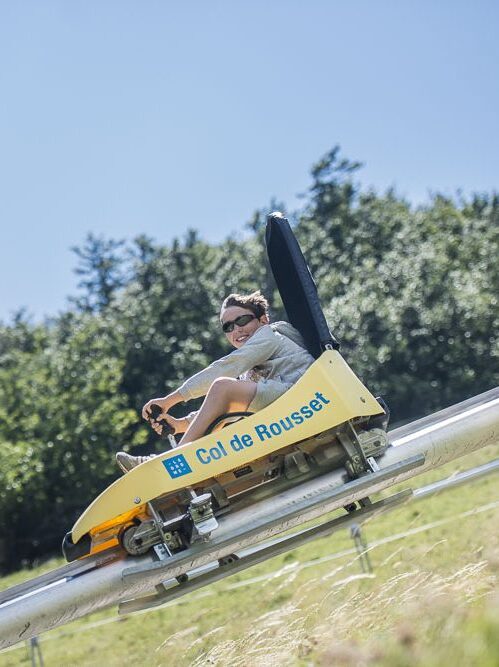 Unique in Drôme Ardèche
A fun and accessible activity, hurtle down the slopes of the Col de Rousset on a sledge alone or in pairs !
Sensations guaranteed with breathtaking landscapes, it's you who drives !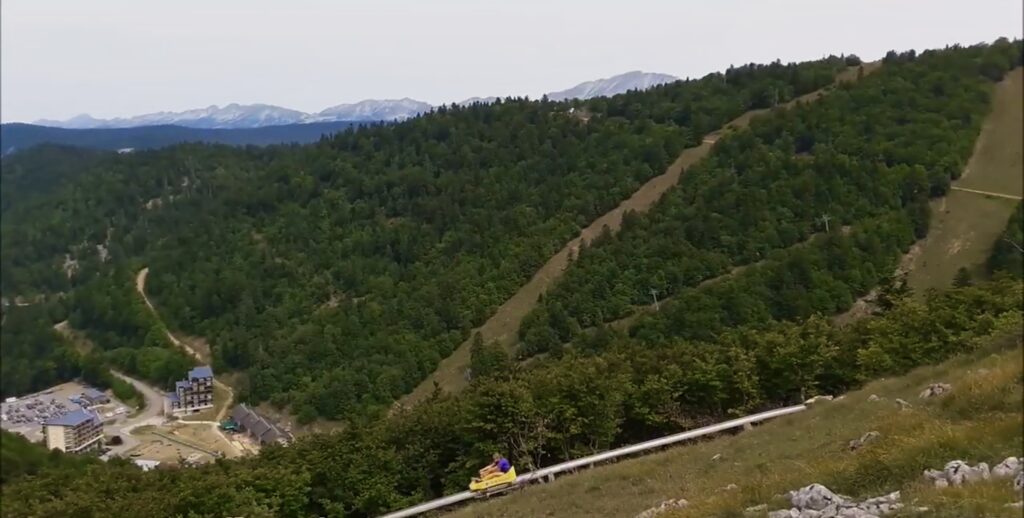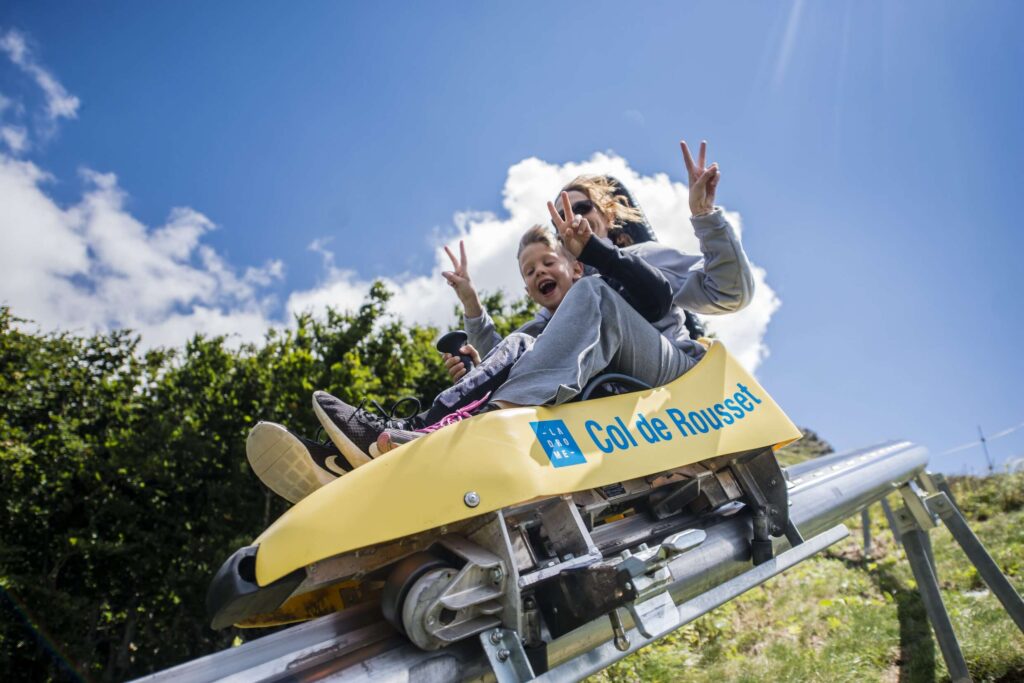 > From 4 years old and 1m05.
Climb aboard a sledge and ride a rail over 1 km long.
> Sensations guaranteed with a maximum speed of 40 km/hour !

To be discovered solo (from 8 years old and 1 m 30) or in Duo (1 adult and 1 child from 4 to 8 years old).
> Opening dates and times summer 2023
For this summer holidays, the openings of the rail sledging will be :
> From 8 July to 1 September 2023
> Ascension weekend (18-21 May) + 18 June (Transhumance Sunday) + 1 and 2 July
They will nevertheless be dependent on the weather. To know in real time the openings of this activity, consult the page " infos neige/ouverture " of our website which is updated.
> Discover our activity in video !
> Rates
the more tours you take, the more degressive it is ! the tickets are valid without conditions of duration !
1 tour : 6,40 € 5 turns : 28,50 € 10 turns : 55 € 20 turns : 100 € 50 turns : 220 €
> Buy a souvenir photo at our kiosk : 2,70 €
The rail luge is a partner of the TOP DEPART scheme, each pupil is entitled to 2 free rides for him/her and 2 rides for his/her companion. Valid once on presentation of the card.
For further information on rail sledging, Col de Rousset station: 04 75 48 24 64 or 04 75 48 12 74.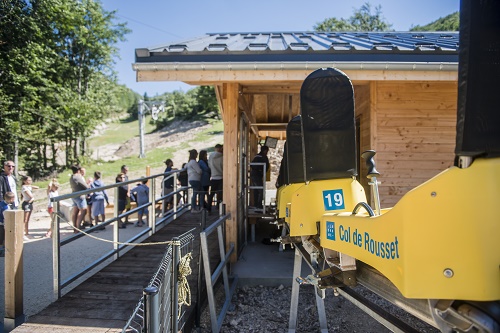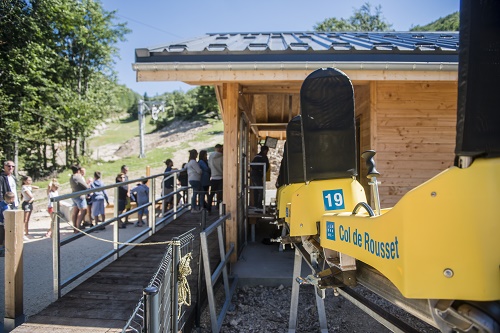 > For groups
You can make the sled private ! From 2 May 2023. Minimum 80 laps and Monday to Saturday.
Special group rates are available.
Or you can also come during the opening hours. Please call ahead and we will let you know the most suitable time slot. It's up to you how many rounds you want to take. We will give you the quantity you want and you can divide them up according to your wishes and the age of the participants.
Possibility of deferred payment, more information and quote stations@ladrome.fr or 04 75 48 24 64
> Access
The Col rail sled is located between the Vallon ski lift and the kindergarten. It is advisable to park in the large car park at the entrance to the resort.
> Reception for PRM (wheelchair)
Only from June to September.
A climbing ramp allows you to get as close to the sled as possible. The condition for independent sledding is to be able to brake. Tetraplegic children can be accompanied by an able-bodied person who can brake. A ramp is provided at the finish to bring the wheelchair as close as possible to the sled.
For people with reduced mobility, it is possible (by reservation on 04 75 48 24 64) to mount a vehicle near the activity.