Take in the sights as you stroll along the panoramic paths !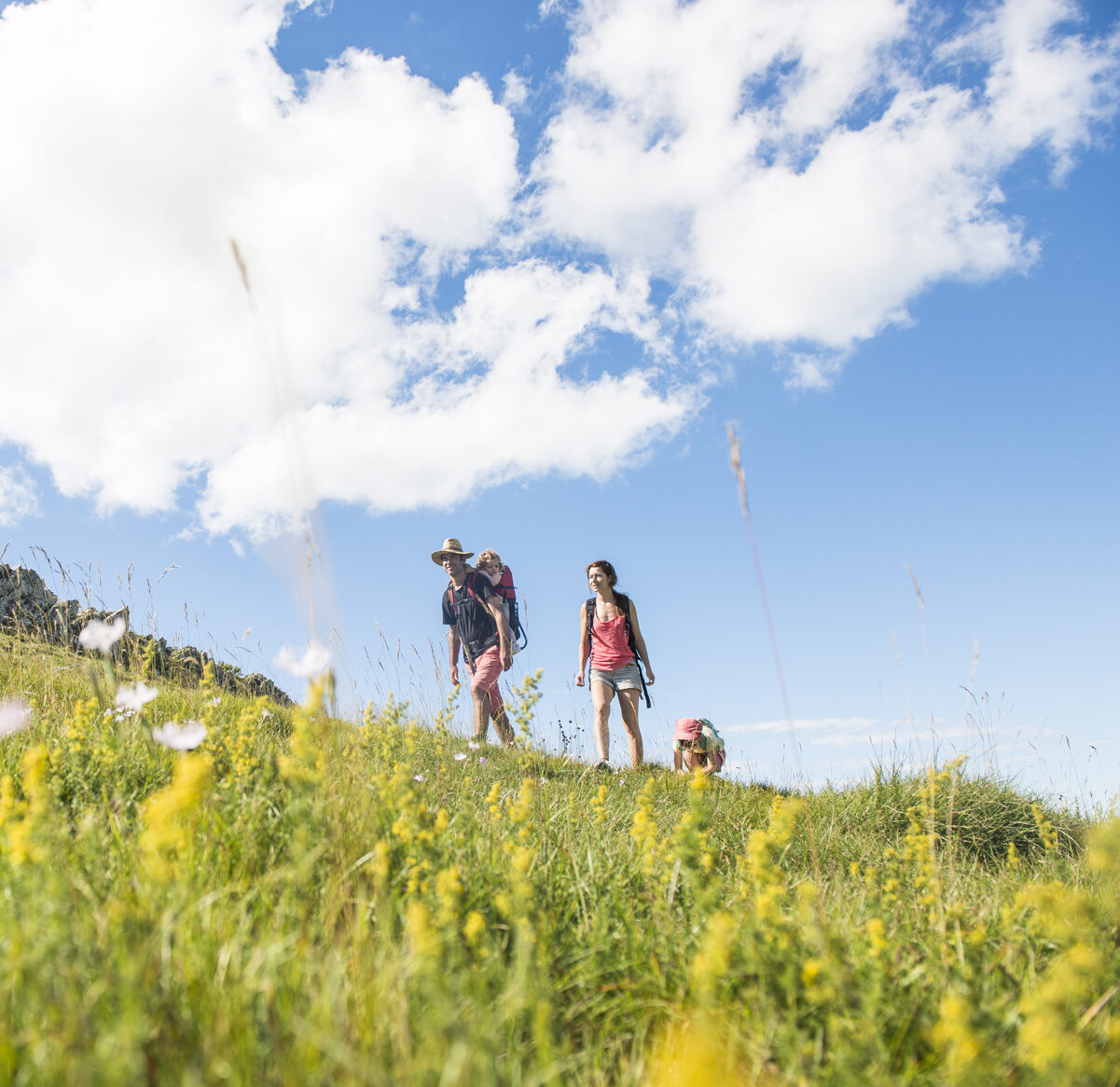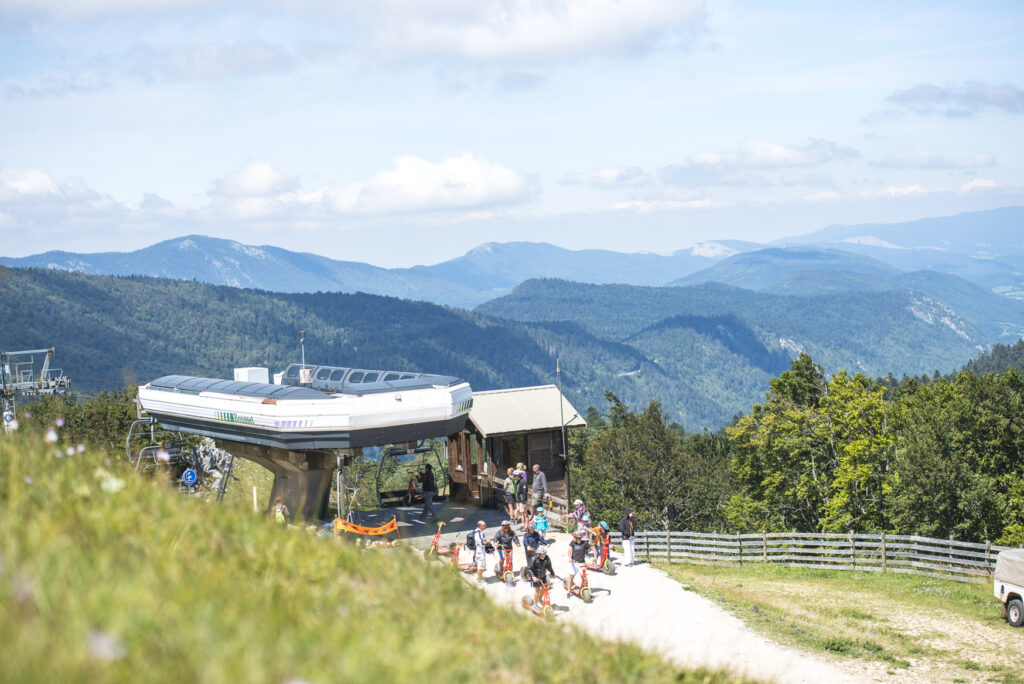 > A Panoramic Area
The Col de Rousset offers a superb area with many walks and hikes possible for all levels. In a splendid mountain setting with cliffs on one side and a plateau on the other, you will also have the opportunity to contemplate the flight of vultures. Enjoy an exceptional view from the Mont Ventoux to the high peaks of the Vercors. This panoramic area is very easy to access thanks to our chairlift which allows you to gain height easily but also to entertain the children!
> Tarifs
Adult : 8.50 € per climb
– 14 years : 5,30 €. (under 5 years old free)
Dogs are welcome on the chairlift and our panoramic area (on a leash and only up to the orientation tables)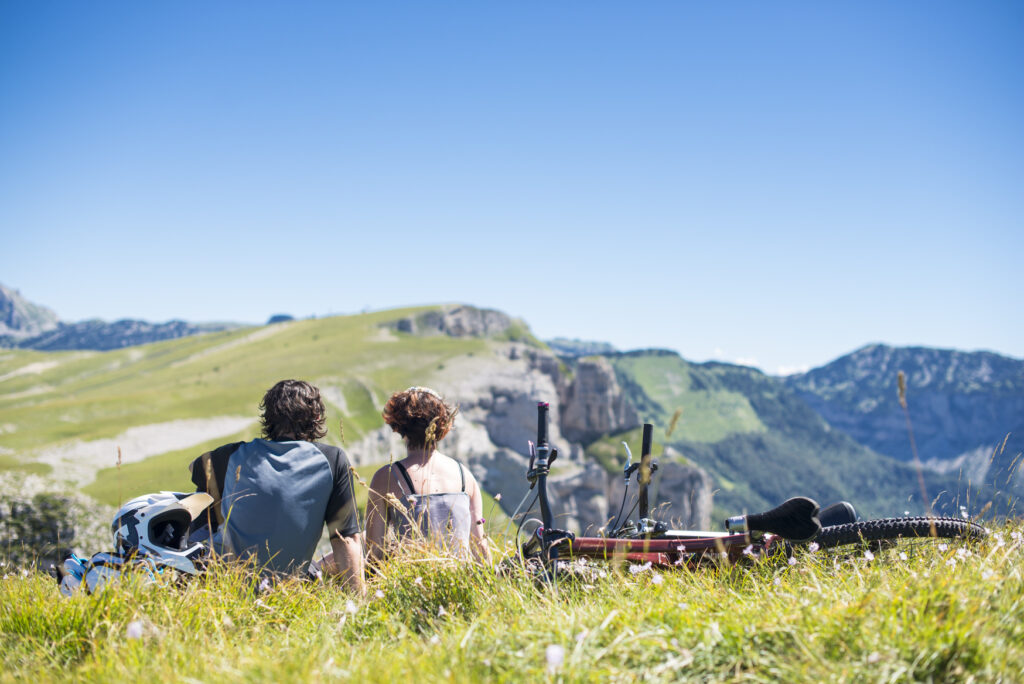 > Walking/hiking routes available:
> Back and forth to the orientation tables
This walk will allow the youngest (and the elderly) to take in the sights and discover the landscapes of the Vercors and the Drôme valley.
Accessible with the chairlift (fee payable)
Difficulty: Very easy 500 m round trip with 50 m difference in altitude
> Itinerary « Le Bois du loup »
Ideal for families with the most beautiful view of the Vercors plateaus, this itinerary allows you to admire the vultures near the cliffs and to cross a beautiful beech forest.
Approximate duration 45min to 1h.
Accessible with the chairlift (fee payable)
Difficulty: Easy 2.8 km 140 m ascent
> Itinerary « Le sentier de l'Ours du Vercors »
A panoramic hiking route of 3 to 4 hours. Magnificent ridge walk, you will approach the natural reserve of the Vercors high plateaus and if you have the eye and a bit of luck, you will be able to contemplate vultures, ibexes and marmots. You will also be able to eat at the chalet in Beure after about 2.5 hours of walking.
Difficulty : Hard 6.7 km and 320 m of ascent
> NEW ! Fun and digital walk "The Fabulous Mysteries of the Vercors"
Immerse yourself in an imaginary adventure in the heart of the Vercors. Thanks to a digital tablet, play with your family and friends and save the massif from a terrible threat…
The course is located on the Bois du Loup trail (2.5km and 140m difference in altitude). Tablet rental at the cash desk.

18 € per person
– 14 years old : 15 €
Family pack: 52€ (including chairlift)
Informations : tél. 04 75 48 24 64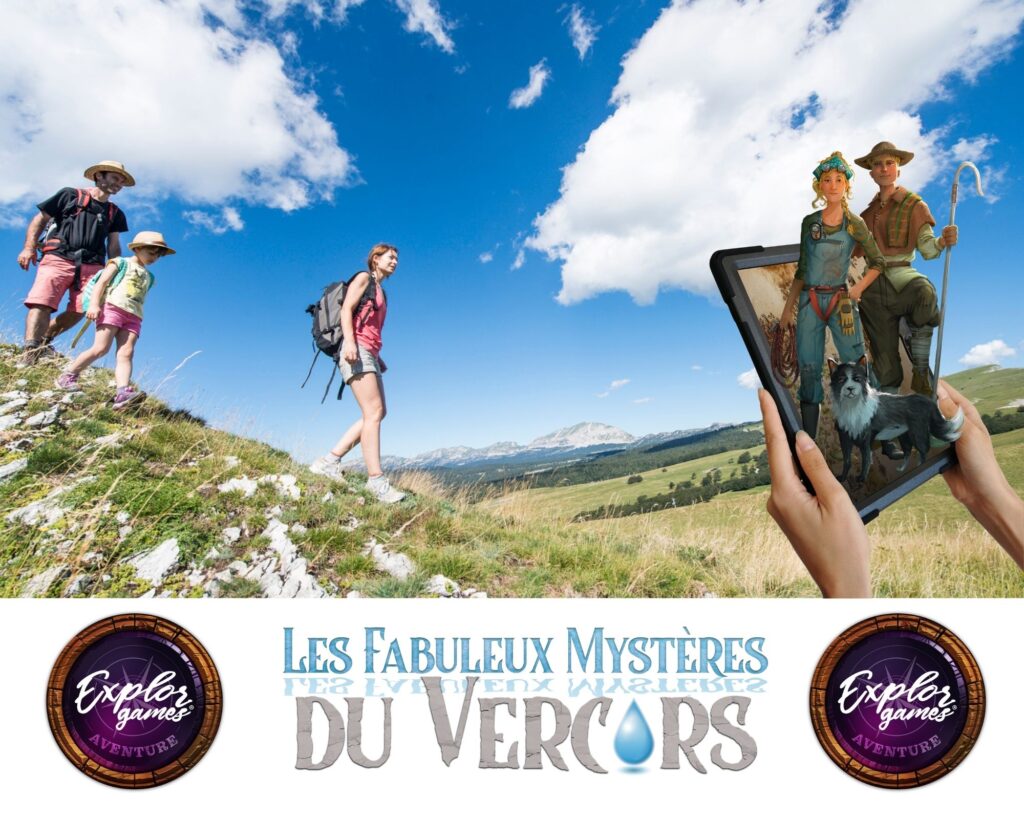 This activity received financial support from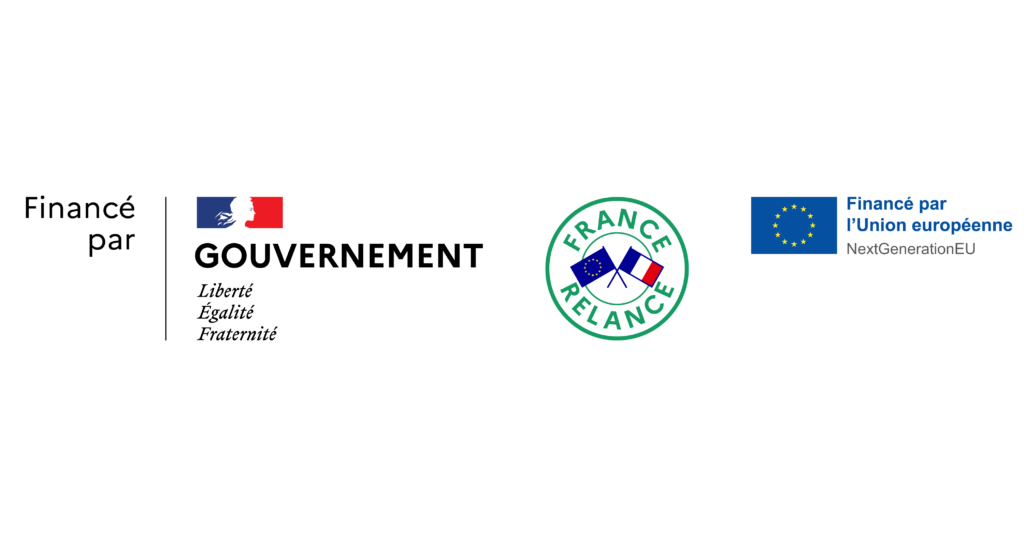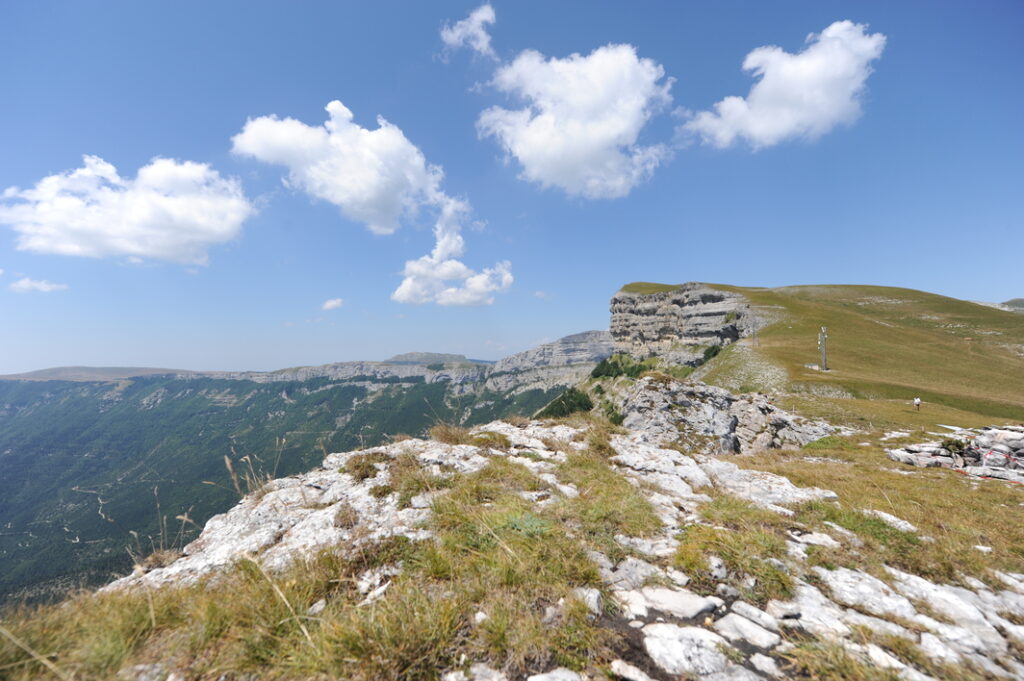 > Sentier du Karst
Venez découvrir le sentier du Karst, en famille ou entre amis, vous pourrez vous balader dans un milieu unique avec des falaises vertigineuses, des grottes et crevasses rocheuses !
Le sentier du Karst : 4,6 km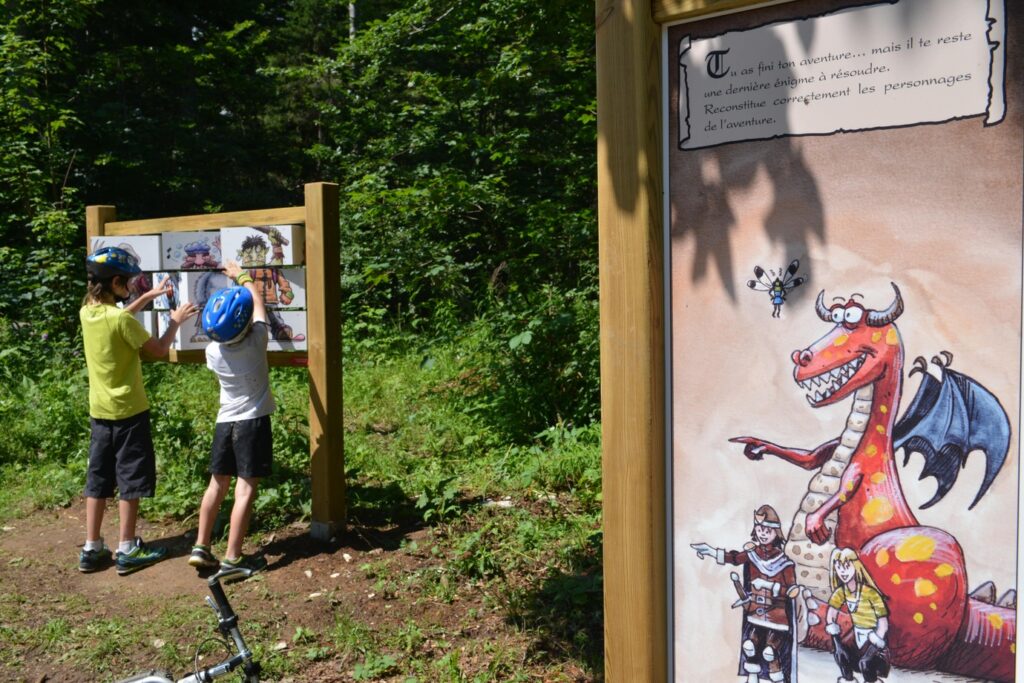 > Sentier du Chevalier Oscar
Venez découvrir le sentier ludique du Chevalier Oscar !
Balade familiale de 3,3 km