Various stage races starting from Font d'Urle, in the sumptuous setting of the Southern Vercors:
From 26 to 29 January 2023
Jusqu'à 80 attelages viendront en découdre sur les pistes préparées par les Stations de la Drôme pour savoir quel est le meilleur. Leurs chiens, des chiens nordiques pure race, sont de véritables athlètes, entraînés, préparés pour avaler des kilomètres de pistes. Il est certain, le spectacle sera au rendez-vous.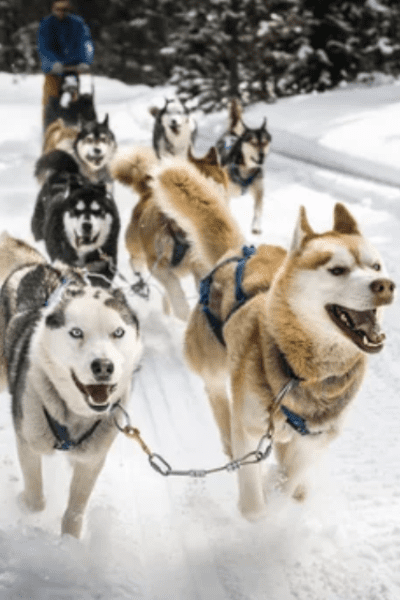 A unique race
4 days of races and activities in the South Vercors.
A demanding long distance race for mushers and dogs, unique in France.
The longest stages in France with sometimes more than 90kms.
Exceptional landscapes in the heart of the Vercors Regional Natural Park
A departure in the centre of the Font d'Urle resort close to the public on the ski slopes.
Magnificent dogs with bewitching looks.
A Family Event
The Great North at the gateway to the Rhône Valley is accessible to all sled dog lovers.
Animations on the different breeds of Nordic dogs throughout the race.
A small village of equipment manufacturer stands.
A refreshment bar where it is possible to meet and discuss with the mushers.
THE VERCORS QUEST 300 AND 150 ARE LIMITED TO THE FIRST 80 REGISTRANTS
For more information on the race visit the official website of the Vercors Quest.
If the world of dog sledding has conquered you, consult our web page dedicated to this activity and contact our providers.